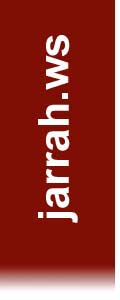 At Patrick Flux.com we deal exclusively in obtaining Premium Jarrah products easily from Western Australia into the United Kingdom.
Jarrah is widely used in Western Australia (its source), Australia, Japan, USA and Europe.Though used in the UK in the past, trends and fashions however have made its use uncommon, and thus a little known timber, apart from continual use by the London Underground for its strength and durability and on large refurbishment projects, such as Brunel's SS Great Britain in Bristol's habour area. Our aim is to reintroduce to the UK market a quality product which is unique in its strength, looks and durabillity and that now has an increasing demand for it and its products, mainly due to the growing amount people visiting Australia and rediscovering Jarrah.
What makes Jarrah so special?


appearance of the timber


hardness and durability


fire retardent properties


continuity of use, from internal to external....example, flooring to decking


working towards Environmental Certification under International Standard ISO 14001


Environmental Management System...visit www.calm.wa.gov.au
To enquire/order
Brochures can and will be made available upon request, although due to our environmental policy we feel that, firstly, most product information you require should be found on the manufacturer's web site. Follow the link below left to Sotico and browse through the main site. Please use the 'back' button on your browser to return to us. If you wish to enquire further please contact us using the e-mail address or telephone number below.
Tel: +44 (0)117 953 7284